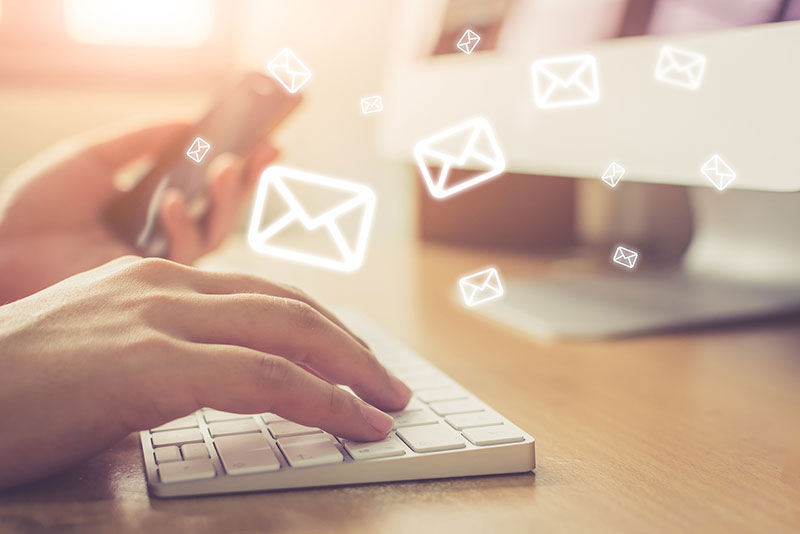 By Jeremy Tiers, Director of Admissions Services
Email continues to be the preferred method of communication for students throughout their college search.
Back in August I sent you an article that focused on a few things you may need to stop doing before you hit send. That article has become the most read of 2020, and a number of readers have reached out to let me know that making one or more of the changes I outlined has resulted in success for them.
Another factor that will continue to have a huge effect on your open and engagement rates is when you choose to send your emails.
In our ongoing focus group surveys with students that focus on how colleges and universities should communicate with this generation, one of the questions we continue to ask is, "When did you usually check and read emails from colleges during your search?"
Over the past 18 months (May 2019 thru October 2020), 4,842 students have provided their input. Here's a look at what they prefer:
12.3% said in the morning before school
12.4% said during lunch time
28.8% said after school
37.1% said in the evenings
9.4% said on weekends
My recommendation based on this data, and additional work we've done with clients, is that you schedule your emails during the week to go out between 3pm-9pm local time.
In addition, many of our clients have seen some of their highest open and click-through rates when they send emails Tuesday, Wednesday, or Thursday between 3pm and 4pm, or between 8pm and 9pm.
One more thing – Students tell us that email serves a very specific function in their minds, and it's not to just regurgitate the same facts and figures that are on your website and in your brochures and mailers. Instead, they want colleges and universities to explain how they're different, why they're better, and why choosing their school is the smarter choice…all in a way that feels personal.
If you're looking for even more email tips and strategies, I've got you covered. Click this link to access all the email specific articles I've written, including the one I mentioned in the beginning which is titled, "Stop Doing This In Your Emails."
And if this article was helpful, I encourage you to forward it to someone else on your campus who you think might also benefit from reading it.