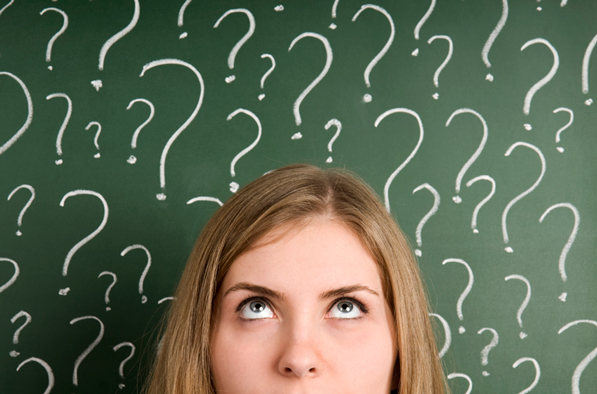 By Jeremy Tiers, Senior Director of Admissions Services
3 minute read
Let's talk about something you probably already know.
This generation of prospective students thinks differently than a lot of college admissions and marketing professionals.
I'm bringing this up because a surprising number of admissions counselors and MarComm teams that I talk with don't realize it, or don't believe they need to adjust their recruiting and/or communication strategies accordingly.
I also continue to hear statements like, "If we had newer buildings, a higher ranking, and we could offer more financial aid, that would get more students to visit campus, apply, and ultimately choose us."
In most cases that kind of thinking is flat-out wrong.
I can make that statement with confidence because we continue to survey thousands of prospective and current students each year. They've told us what their pain points are, what matters to them, as well as how they make their final decision. In the end, if you look at the data, it's clear that a lot of students have different priorities, value things differently, and think differently during the college search process.
Let me give you some of the most common examples:
They think how you treat them and communicate with them is more important than all the facts, figures and history of your school. Personal relationships matter more than all of the numbers and statistics you provide. Students want to consistently feel heard and feel like they're a priority to you.
They don't want to sit through an information session or meeting at the beginning of their campus visit. Most students tell us they would much rather go out and see your campus and try to get a feel for whether or not they could fit in and be happy. That's what they're looking forward to most.
The fastest growing fear or concern they have is that they won't be socially and emotionally prepared for college. A lot of students feel unprepared and like they have to have it all figured out before they even start. Facilitating connections and helping students understand the different resources that are available on your campus to help alleviate any fears or concerns is paramount.
They think that phone calls are one of (if not the #1) most personalized form of communication you can have with them. That doesn't mean they're not anxious and worried about what they're going to say. You still need to be prepared to lead the conversation. And, the reason most students don't pick up the phone is because they hate random cold calls. Schedule your calls ahead of time and explain what you want to talk with them about prior to calling.
They think any email that has a from address of admissions@schoolname.edu, and/or begins with "Dear…" is a mass-produced, impersonal message. It's a big reason why they don't open an email or take action. When you take this approach, it makes them feel like they're just another number and you really don't care whether or not they consider your school.
They think it's great when you ask them direct questions instead of "Do you have any questions?" Students are fine with you being direct as long as you're empathetic and it's clear you're trying to learn more so you can help them. Asking them if they have any questions isn't helpful because it puts them on the spot and most have no clue what they're supposed to ask or say.
They think their parents are very important to the decision making process. If you aren't trying to communicate with parents and families at the inquiry stage, you're making it harder on yourself than you may realize.
They still don't understand what test-optional or test-blind means. Along with that, the majority of students continue to believe that their chances of being accepted will decrease if they do not submit test scores with their application to test-optional and test-blind colleges. I encourage you to create personalized messaging that explains how admissions decisions will be made (i.e. what factors matter most), and also offer tips to help them build a strong resume.
They don't go to your social media pages looking for event notifications, press releases, or pictures that they can find on your website or the internet. They want to see real day-in-the-life content (specifically more videos) from current students showing and talking about both the good and bad (i.e. hard and challenging) parts of being a student on your campus.
They think it's great when you stay in touch with them consistently. You don't need to tell them everything at once. Use a slow drip method to communicate. A little bit at a time, time after time after time. It's a proven fact – this generation of students appreciates and values when a college consistently stays in touch with them, and it's something they often remember when it comes time to make their final decision.
Want to talk more about one of the bullet points I shared? Just hit reply or connect with me here.
And if you found this article helpful, forward it to someone else in your campus community who could also benefit from reading it.