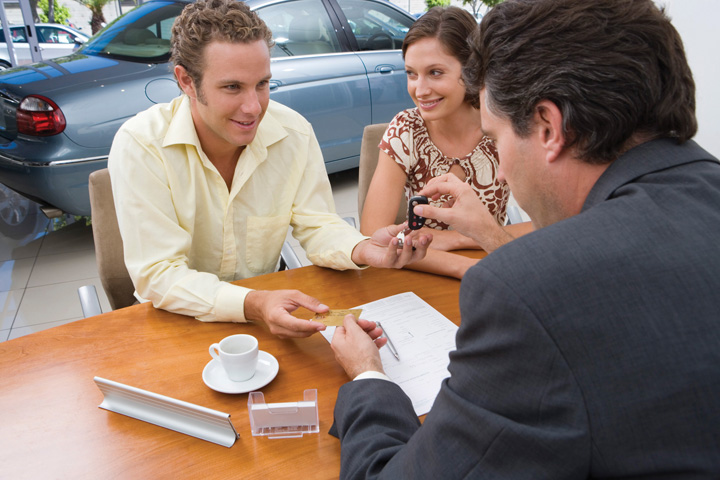 by Jeremy Tiers, Director of Admissions Services
Earlier this year my wife went through the process of buying a new car. Like most, she was somewhat apprehensive of the various sales people and their pitches. After all, buying a car is a big purchase. In the end it was a salesman who listened, gained my wife's trust, and answered her objections that got her business.
In many ways the college selection process mirrors that of buying a vehicle. Both are large financial commitments that will be met with one or more objections. Despite being inevitable, objections during the recruitment process should never be seen as a door closing in your face. Instead your admissions team needs to take time and uncover why a recruit is really objecting. From there they can help defuse the objection, which if they've cultivated a relationship with the student and their family, will pose less of a challenge and happen less often over time.
Overcoming objections can be done in a number of different ways.  First off, it's important to anticipate any potential objections ahead of time. As an admissions professional you know what the common ones are. Trying to avoid discussing them is the wrong approach. Whenever we conduct one of our On-Campus Workshops we tell clients that yes, believe it or not, you want people to object to something about your campus or institution. That objection means they are listening and processing the information they are seeing themselves or hearing from you, which in turn will help them reach an informed decision about your school.
Ask yourself, "When's the last time you recruited a student who didn't have questions, concerns or firmly disagree with something you talked to them about?" It's o.k, and I encourage you to embrace that fact moving forward.
For example, you should always be prepared to talk about the cost of attendance and financial aid with your prospects.  It's going to continue to be on the minds of just about every recruit as the cost of college continues to rise. Whether you have that talk with only the parents, or the parents and the prospect together is the choice of your office. Keep in mind though it's a sensitive topic. Our research has shown that your prospect's parents will be more open with you if their son or daughter is not there.
Addressing any objection becomes much easier if the recruit and his or her parents are comfortable about voicing their opinions to you. Creating and maintaining good communication is essential. If you make every effort to treat objections as "normal" you will have a more productive conversation.
Here are some proven strategies to combat objections that I encourage you to employ with your current and future groups of recruits.
Listen to the Objection. When your recruit offers an objection don't cut them off mid-sentence. Even if you've heard the same objection from other recruits and you already have the answer, give him or her a chance to explain why they've come to their conclusion. Remember each recruit's objection is unique to him or her. By listening you will be able to pick up some helpful clues from the way a prospect expresses their objection. Also keep in mind that your body language says a lot. If you sigh while listening to an objection the prospect is likely to treat that as a sign that you feel the question is unwarranted.
Get Clarification. Rarely will someone give his or her real objection up front. That's why clarifying the objection is extremely important. This process will require you to think quickly on your feet, but doing so should help you discover the real objection. We tell our clients that asking probing questions is the key to getting to the heart of their lack of interest. If a recruit says your school is too far from home, get them to be more specific. You've got the "what," now you need the "why." Doing this will allow you to give them a response that helps redirect their interest back towards your school. Sometimes you'll even discover that an objection isn't really an objection. What you're hearing instead is someone who doesn't want to be influenced and is stalling.
Acknowledge and Add Information. Clarifying allows you to get to the real objection; acknowledging will confirm it for you. Once you recognize and understand someone's objection you can then add information that will redirect his or her objection. Many times an objection is due to lack of information or false perception. For example, how many times has a recruit told you that "school X" said their specific academic degree is better? Start by saying, "Thank-you for bringing that up." Then present information that dismisses that perception. In most cases a recruit wants to see if you will confirm their current line of thinking or correct them with new reasoning. Finally remember that telling the student what you think they want to hear usually backfires. Focus on being honest and providing all of the information they need to make a sound decision.
Become a Problem Solver. The goal anytime an objection arises is to provide a solution.  Answering the objection will provide the recruit with a different perspective that may very well eliminate their objection. This is where problem solving enters the equation. We encourage our clients to approach things from a different perspective that will stand out amongst their competition. Your recruit has an objection that they want answered. This is a great opportunity for you and your staff. Using the information you've accumulated on a particular prospect, as well as intuition and logic, a solution can be formed. When a solution is presented make sure that the other person understands it and feels that it's truly an answer to their objection.
Overcoming objections is one of the biggest challenges that an admissions recruiter faces. The key to remember is that the only person who can truly overcome the objection is the prospect. Your job is to create an opportunity for this to occur through effective questioning and subsequent problem solving. If you can successfully do this you will significantly improve your school's chances to gain the prospective student's commitment.

Want more techniques and in-depth ideas on overcoming objections?  Contact Jeremy directly at jeremy@dantudor.com to discuss a plan that we can implement in your admissions office.