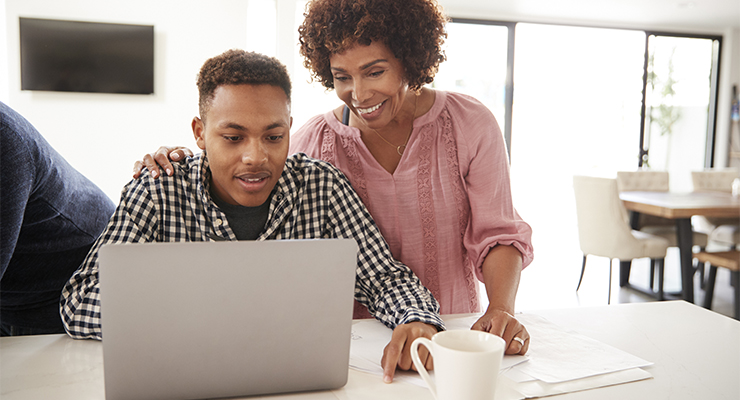 By Jeremy Tiers, Senior Director of Admissions Services
3 minute read
Raise your hand if you haven't intentionally communicated with the parents of your admitted students in a way that feels personal.
I'm asking because you have students who want to deposit, but their parents aren't letting it happen yet because they have concerns and/or unanswered questions.
The college search process is no longer only a student experience – it's a family experience. Please write that down somewhere and post it in your office as an important reminder.
Parents continue to be the biggest outside influencer for most students, and we're finding that many are exerting greater influence when it comes to their child's college decision.
Sending impersonal, overly formal and "salesy" feeling emails that end with some version of "Reach out if you have any questions" is not going to move the needle. Neither is just Cc'ing parents on various student messages.
Parents want to feel like a valued partner in this process. They want to feel like you understand this is also a hard and challenging time for them – both emotionally and in many cases financially. Just like students they have things they're scared, worried, and nervous about.
If you want the parents of your admitted students to become more of an asset and less of an obstacle, here's my advice.
Immediately create an email that encourages them to engage with you. Your goal should be to uncover how one or both parents is feeling about your school as a future home for their child, and/or how they're feeling about the college decision.
Here are some key talking points that need to be in your email:
You need to explain that you recognize they have some important family conversations happening right now, and that different emotions come with the college decision – both for the students and for the parents.
You also need to let them know that you believe their child would be a valuable member of your campus community, and that you're excited about that possibility.
You also need to remind them that you're available to listen and be a resource for the entire family, and that you've been able to provide guidance and tips for other parents to help with the decision-making process.
You then need to end your email with a call to action that is a direct question that encourages the parent to respond so that you can figure out how to best support them. Make that question something simple that won't be hard for them to answer, and will also be insightful for you. A couple examples are, "Can I ask, how are you feeling about the big decision?" Or, "What's the biggest concern you have about <Your School's Name>?"
Finally, thank them for their time.
Need ideas for a subject line? Here are three that we've seen work well in this situation:
How are you feeling about the college decision?
Helping with the big college decision
Making the college decision easier for your family
Whether you take the strategy and run with it, or you come up with something else on your own, please carve out time daily over the next few weeks to intentionally communicate with parents.
If you'd like to talk more about parents, feel free to drop me a note at jeremy@dantudor.com
And if you found this article helpful, forward it to someone else on your campus who could also benefit from reading it.