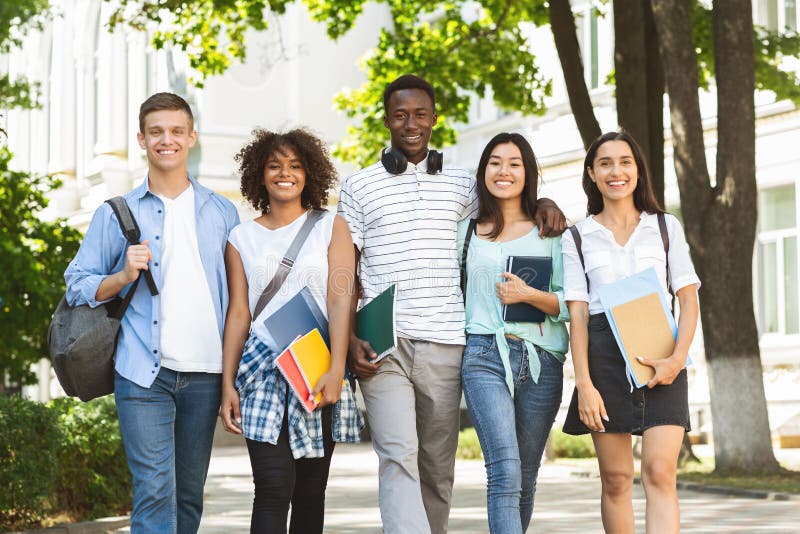 By Jeremy Tiers, Director of Admissions Services
5 minute read
We're nearing the end of May, and most colleges and universities remain focused on converting admitted students from the Class of 2021 as well as preventing melt from those who have deposited/committed.
There's another important group, though, that also needs your attention right now. Early personalized communication with juniors is critical, especially if you want to differentiate your school, increase your number of campus visits this summer, and identify those early applicants from this next class.
If you've been sending juniors different emails, letters, and postcards from the Office of Admissions that are full of facts, figures, bullet points, and event notifications, you're not standing out from the crowd.
Prospective students want messaging that feels personal instead of generic and transactional. They want to feel special, and they want to feel like you understand that this process is scary, confusing, and all about their wants and goals.
According to new survey research just released by Tudor Collegiate Strategies and Niche, only 16% of juniors said that what they've received so far from colleges and universities feels very personal. The majority believe it all looks and sounds the same.
It starts with your first contact message. Today I'm going to walk you through what that should look like, what kind of communication it should be, who it should come from, and more.
Have you ever thought about the goal of your first contact piece? I would argue it should be to get a student's attention, create engagement, and start the process of building a recruiting relationship – not to push them to visit or apply immediately.
The biggest problem I see with most first contact pieces when we're asked to audit a school's enrollment communications plan is they look and sound just like 99% of other schools – they're too formal, they include a bunch of general information, there are too many hyperlinks, and they contain multiple calls to action. In short, they scream, "This is an impersonal, mass message."
Now let's talk about what is effective and what this generation of students wants at the beginning of their college search because the data is very clear.
Who the communication should come from: If you're trying to increase personalization, just about every email, letter, and text that you send (including your first contact message) should come from a person and not a general Office of Admissions account. When it comes to who that person should be, 74.1% of students said they would prefer to hear from their admissions counselor first, and not the admissions leadership, a faculty member, or a current student. The only exception would be a recruited student-athlete. Their initial message should come from a coach in their sport.
What kind of communication it should be: The majority of high school juniors think a college or university should send an email as their first initial message, with a letter coming in second.
However, before you send all your inquiries and prospects an email, I urge you to consider the following.
Many students also continue to tell us in surveys that a letter in the mail is a tangible, low pressure interaction that takes more effort than an email, so they view it as a more personalized form of communication.
My recommendation, if you have the budget, is to segment your list of students and send a letter to any high ranking inquiries with the rest receiving the same message as an email.
What that first contact message should say: You should use a conversational tone throughout your email or letter. Students tell us that when you use a bunch of big words or phrases and you write in an overly formal tone, it almost sounds fake. That leads them to believe your message is a mass piece written for thousands of other students and not them individually.
Don't ever start your message with "Dear.." It's outdated and impersonal language that again screams this is a mass message. Start with either "Hi <First Name>" or "Hey < First Name>."
In the body of your message, consider incorporating these talking points:
Acknowledge that the college search process can be scary and confusing and that your goal moving forward as their admissions counselor will be to try and make everything easier and less stressful.
Acknowledge that you don't know much (or don't know anything) about the student and their interests, plus, you're not sure what they already know or don't know about your school. And you're not sure how far along they are their college search process either.
Explain that you want to start getting to know the student and having discussions about different things that make the student experience at your college or university enjoyable, different, and better. Doing that will allow the student to figure out if what you're sharing matches up with what's important in their mind.
As I mentioned earlier, your call to action should be one singular thing and not be an immediate push to visit/do a virtual visit, or apply. Here's why. If you tell a student, "Come visit campus" in that first communication, it often times feels like you're pushing them to take an action that they may not be ready to do just yet. What I want you to do instead is ask a direct question. Pick something that would be helpful for you to know, and make sure it's something that isn't hard for the student to answer. Meaning, they don't have to think too long about it. Two examples are, "What scares you the most about your college search?" and "What does the perfect college look like in your mind?"
Be sure and clearly explain how you want the student to respond with their answer. If you're sending a letter, we've found that asking the student to send you a quick email back is effective. If you're sending this message as an email, simply ask them to reply back and tell you what they think or how they feel.
If you're sending this message as an email, your subject line needs to stand out and get their attention. Examples that have worked well include, "Figuring out college is hard…let's talk" Or, "Tell me about your perfect college." Or, "What scares you most?"
I also encourage you to consider having multiple versions of your first contact message with slight tweaks at the beginning based on how the student entered your system. Meaning, name buys, students who have visited campus, students the counselors met at a college fair or high school visit, as well as athletic or alumni referrals should all get a similar but differentiated message to recognize their individual situation.
For students who complete your RFI form or enter as a stealth applicant, make this initial communication a combination message where you also confirm that you received their interest form or application.
If you're reading this and you've already introduced the juniors in your system to their admissions counselor, or you've been communicating with them regularly, my recommendation is to create a transition letter or email in place of a first contact message.
In your transition message, recognize the transition that's about to take place (from their junior to senior year), and explain that for a lot of students this is the time when the college search starts to get "real." Then follow many of the same bullet points I previously outlined.
Implementing these recommendations will increase engagement from this next class class of students. Plus, your counselors will be able to start (or continue) cultivating that all-important recruiting relationship before many of your competitors attempt to.
If you don't introduce rising seniors to their admissions counselor until they apply, you're decreasing your chances of yielding those students.
Want to talk more about something I said in this article? Just hit reply or click here.
And if you found this article helpful, I encourage you to forward it to someone else on your campus who could also benefit from reading it.