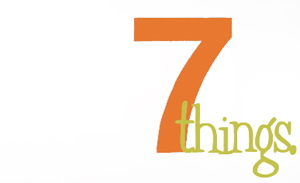 By Jeremy Tiers, Director of Admissions Services
Students choosing their college (or even where they're going to apply) because of a boyfriend, girlfriend, the food, the weather, or the size of the dorm rooms might seem completely ridiculous to you. I get it, but it's going to continue to happen every single year.
Along with that fact, here are seven other important constants we continue to see with this generation of students during the college search process. Keep these in mind as you're communicating and starting to build relationships with this next class.
Students are deciding to take action based on their feelings and emotions. Feelings and emotion oftentimes outweigh logic and facts at each stage of the college search process. COVID-19 hasn't changed that. In fact, students are even more stressed and anxious about things like the SAT/ACT, paying for college, and not being able to visit campus. They're looking to see which colleges recognize these things and who's being empathetic in their recruiting communications versus completely transactional. Asking students to talk about their feelings continues to be an effective strategy. The words feel, felt, and feelings constantly appear in our ongoing survey research when we ask students why they picked their school.
A letter or a phone call (when scheduled in advance) are considered more personal than an email or text message. Students believe that both of those communications take more time and effort, and that extra time indicates your college is more serious about them.
Besides your college or university having the academic major a student is interested in, the three other topics they want more information about early on are financial aid, student life and activities, and careers related to the major they're interested in. I encourage you to share stories and start conversations on each of these topics as a way to connect the dots and get students to visualize.
When it comes to virtual events, most students have no desire to stare at a screen and listen to the Director of Admissions or one singular speaker for 20-30 minutes. Instead, as you plan your virtual events (live or pre-recorded), incorporate multiple speakers with shorter, quicker takes. And the current student point of view is an absolute must!
Students are thinking short term, not long term. What feels right at that moment is often more important versus logically planning something out over a period of months or years.
Students are relying on others to help them make their decisions. Namely their friends, parents, and other family members inside their inner circle.
Students will make the safe decision if they don't understand how your school is different, or why your college is better/worth paying more for. If they don't understand why a degree or why the student experience at your college is worth more than a direct competitor, or how different aspects of your school make it a better fit for them, they tend to make the safe decision. The safe decision includes choosing the least expensive college, the biggest name school on their list, the one closest to home, and the one where all their friends are going.
I also want to remind you that in the early stages of the college search process, it's less about "selling" your school to prospective students and more about getting their attention and making them feel comfortable enough to engage. Incorporating these seven things into your communication strategy will help in a big way.
If this article was helpful, go ahead and forward it to someone else on your campus who could benefit from reading it.
And if you're interested in more articles with tips and strategies that you can use right now, you can find them here in our Admissions BLOG.