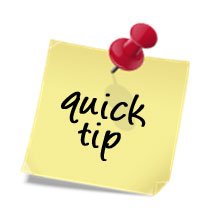 By Jeremy Tiers, Senior Director of Admissions Services
 2 minute read
Most colleges and universities continue to send emails to prospective students for one of two reasons.
To tell the student everything they need to know about their intended major, financial aid, or some other aspect of the student experience.
To gauge their interest and tell them to take the next step.
Don't you want to know what they think about the information you're sending them?
That becomes harder to do when every call to action in your email is 100% transactional (i.e. visit, apply, deposit).
Instead, I want you to place a greater emphasis on getting a response and having a back-and-forth conversation that feels personal.
A big key to getting students at any stage of their college search to feel like they can, and should, reply to you, involves asking them questions.
But not the typical questions like…
"What do you want to major in?"
"Are you looking for a big school or a small school?"
"Do you have any questions for me?"
None of those get a student motivated to have a conversation with you, especially at the start. They're all just your standard run of the mill questions that they've been asked a bunch of times. It's kind of like when we ask someone, "How are you doing?". The standard response is, "fine" or, "I'm good."
At the end of your email after you've given them the main point you want them to remember or think about, go ahead and ask them a question that opens the door and gives them 'permission' to go deeper.
Without that, most students will hold back and not reveal the things you really need to know to help you make a strategic decision on what to do next.
Here's an example. Let's say you've been talking about campus life and the community atmosphere that your school offers. You've shared a quote or two from a current student to back up your main point, and you're now wrapping up the message.
Ask the prospective student to react:
"How are you feeling about adjusting to life in college?"
"Do you think you'd be more comfortable being lost in a crowd or being part of a close-knit community?"
"How important is a sense of community going to be in your decision?"
Then, I want you to insert an instruction:
"Reply back and let me know."
"Get back to me today or tomorrow and let me know how this sounds to you."
I encourage you to incorporate this approach the next time you craft an email to students at any stage. You'll be happy you did.
If you'd like to talk more about something I said in this article, let's do it. Simply reply or email me here.
And if you found this article helpful, forward it to someone else on your campus who could also benefit from reading it.