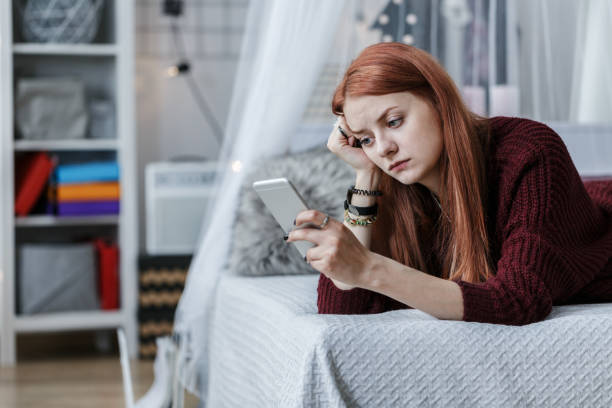 By Jeremy Tiers, Director of Admissions Services 
Over the past two weeks I've done a lot of FaceTime and Zoom calls with college admission professionals at every level. As you might imagine, a lot of different fears, worries, and concerns have been shared with me.
Every prospective student right now regardless of where they're at in their college search process is scared or concerned about something, probably multiple things thanks to this new normal we're all living in. Parents are no different. They just have different fears and concerns.
I cannot stress enough how important it is that you ask them about that fear and those concerns as soon as possible. Without doing this and then coming up with a strategy to help alleviate their fear or concerns, getting them to engage with you will be harder, as will getting them to eventually take the next step in the process.
Let me start by sharing some new data with you. In our ongoing survey research, we ask students, "Which of these was your biggest FEAR during the college search process?" 3,914 students who responded over the past 15 months (January 2019-March 2020) said the following:
38.7% said their biggest fear was making the wrong decision
25.5% said their biggest fear was not being able to afford their dream college
21.1% said their biggest fear was having their grades and test scores affect their admissibility
14.7% said their biggest fear was moving away from home/fitting in at college
Prior to COVID-19, those were the big four. All of them are still very real, but as you might imagine this new normal has created some new temporary fears/concerns, and it has also elevated a few other things that prospective students (namely high school seniors and transfers) are scared, worried, or concerned about.
At the top of that list is fear of the unknown – Will the rest of their high school or community college classes this year be online? What does that mean for their grades? Will they have a graduation ceremony? Will they be starting college next year on campus or online? And, when will COVID-19 finally be over? All of that uncertainty adds to their already heightened levels of anxiety and frustration.
Let me give you a few more that many students are dealing with right now when it comes to communicating with colleges and universities:
Fear of asking a dumb question or saying the wrong thing
Fear of making a decision without having visited campus
Fear of going to college far away from home
Fear of going to college in a major city/area that's considered a coronavirus hotspot
Fear of visa policies and safety in the U.S. for international students
Fear of telling you that their families' income situation has changed
Fear of what will happen if they take a gap year
Fear of talking on the phone, returning a college's voicemail, or replying to an email or text message
That's not the entire list, but if you want to start and lead a conversation around this topic, you can safely assume that one or more of those 13 things I just mentioned is on a student's mind.
For many parents and family members, safety is front and center as you might imagine.
A lot of admissions counselors don't ask or talk about fear because they think it's either a) not a good use of their time, or b) they don't know when/how to talk about it. If you're reading this and you think the former, I hope this article helps you move past that.
In terms of strategies that you can employ to help students and families alleviate fears, worries, and concerns, here are five that continue to work well for our clients. I encourage you to take one or all of these and put them into practice.
Ask them direct questions about their fear(s). Logically, if they have a fear (rational or otherwise), you need to be the one to lead that conversation. It starts by asking an effective question like, "What scares you the most about your college search?" That's something you should be asking all students early in the process. Or with this new normal you could ask, "What's the biggest concern or worry you have about college right now?" You could ask questions like those over the phone, on a video call, or as a call to action in an email.
If they don't say much, tell them what you think they might be thinking.  Tell the student what you see them being scared about and see if they agree with you or not. You could say, "A lot of students have been telling me that fear of the unknown is preventing them for making their college decision. Is that why you haven't picked a college yet?" It's easier for some students to react to a statement like that than it is for them to tell you what they're actually thinking. Is it confusing? Yes. Regardless, it's what we find to be true.
Thank them for sharing and validate that it's okay to feel this way. They just shared useful, useable information with you, and they'll also feel better to know that they're not crazy or alone.
Incorporate storytelling into your communications and conversations. Because so many students are scared of the unknown or making the wrong decision, storytelling can help connect the dots and provide them with concrete examples of people who were in the exact same situation that they are, and show how they overcame a similar fear or concern. Storytelling can also help students and parents understand what your college or university (or more specifically your faculty) is doing to help current students adjust to online learning and keep them from falling behind because of COVID-19. If you have a strong community and you want to emphasize that fact, talk about some of the things various students and staff have done to help others during this pandemic. During an online Admitted Student Day event, you could also talk more in-depth about the area around your campus, where students like to hang out, and what kinds of stores, restaurants, and shops are nearby as a way to help those who might have planned to do that during their visit. Finally, you could even do what one of our clients did and have a current student create a light-hearted YouTube video about how she gets ready for school at home during a quarantine.
Get confirmation from them that what you just talked about was helpful. Having them verbalize this to you or replying back to an email with feedback is your proof that whatever you did was helpful and appreciated. Now more than ever, students, parents, and families are looking to see how well (or how poorly) you treat them during this crisis.
If you can help calm their fears, you'll win their trust and in turn gain a big advantage over other admissions counselors who believe this topic isn't important, or don't know how to address it.
Talking about fear in a way that feels personal and feels like you're being sympathetic to their situation is always a smart strategy.
If you thought this article was helpful, I encourage you to forward it on to a colleague that you think might also benefit from it. And if it was forwarded on to you and it was helpful, I'd love to have you sign up for my weekly newsletter where it first appeared. You can do that right here at the top of this page.