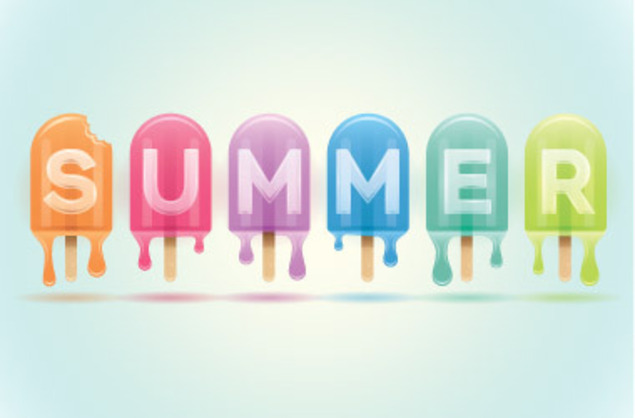 By Jeremy Tiers, Director of Admissions Services 
Over the past few years the conversation around summer melt (and how to prevent it) has expanded exponentially.
The transition from high school to college tends to be incredibly overwhelming and confusing. Unfortunately most colleges and universities aren't making it any easier by continuing to send nothing but process driven communications from multiple people, many of which are loaded with multiple next steps.
Add in the changes last fall to the NACAC Code of Ethics (i.e. new acceptable recruiting tactics) plus everything that's come with COVID-19 this spring, and there's never been more uncertainty about fall enrollment and how to keep an incoming class committed, on track, and engaged.
In an article back in April I told you that without consistency, even the best enrollment management plans (or individual territory plans) tend to fail. Your messaging and communications should not completely drop off after a student deposits/commits. Instead, you should adjust them accordingly. More on that below.
Here are some proven strategies that will help you effectively manage this crucial time frame in the admissions cycle:
Continue to provide personalized communications. After a student deposits/commits, you still need to provide them with personalized messaging that reinforces various value points. The difference is in the way you frame those conversations. Your goal now should be to consistently remind them why they made such a great decision, as well as some of the things they have to look forward to as a student at your school. My recommendation is to use email for the majority of these messages (no more than two or three per month) while also sprinkling in some text messaging and the occasional phone call for anything important and time sensitive. Unless you have a structured and clear hand-off to a secondary group on campus after the deposit/commitment, the admissions counselor should remain the student's primary contact (i.e. all of these messages should come directly from them). Avoiding confusion here with messages from multiple people is paramount. And if you're wondering about content for those communications, consider sharing the benefits of your college's location, resources that new students will have access to that can help make the academic/social transition easier, school traditions they'll soon be a part of, opportunities to join clubs and organizations, etc. As you're doing this, remind them every now and again how excited you are that they chose your school, and that if they or anyone in their family has questions, you're still available and ready to help.
Only include one next step (or call to action). As we've talked about before, this is a good general rule of thumb anytime you're communicating during the college search process. Students often feel overwhelmed by all the forms and information colleges ask for. At this stage, instead of overwhelming them with a long list of things they need to accomplish over the summer, have a communication stream that gives students one checklist item at a time. Make everything easy to understand, and if they haven't completed an item despite multiple attempts, send a quick text or email with the goal of figuring out why (versus asking them to do it yet again).
Find ways to connect them to your campus community. Through social media and other mediums, start to introduce your deposited/committed students to some of the people, places, activities, events, and resources that make your student experience fun and enjoyable. For example, have current students talk about how they decorated their dorm rooms or the biggest tips they'd give a new student. Have them talk about the one thing that surprised them the most this year, or get them to talk about/show popular hangout spots both on and off campus. Make it a weekly series on YouTube or Instagram. You can also find ways to virtually connect everyone. Host weekly games or competitions where new students compete online against each other or against your current students. Things like trivia nights, Esports competitions, or a virtual 5k. Doing these kinds of things creates an opportunity for incoming students to meet their peers and start to feel more comfortable with their new home away from home. Plus it will help you alleviate a lot of the fear and uncertainty surrounding this fall.
Don't forget about the parents/family. Parents and family members will either be a big asset or a big obstacle for you. To ensure that they're an asset, continue to keep them in the loop on your conversations, and do that in a personal way. That means having a separate stream of messages for this group versus cc'ing them on student communications. From a frequency standpoint, once a month will be sufficient. This helps to guarantee that everybody is on the same page in terms of next steps. It also helps to remind the parents/family that their admissions counselor is still available to answer any questions they have about the upcoming transition, plus it reinforces how important the student is and that they're still a priority. Similar to the communication plan for your deposited/committed students, make sure these messages are engaging and don't feel purely transactional.
Ask them if anything has changed and how they're feeling. COVID-19 has forced a lot of students and families to reconsider their options. If a family's financial situation has changed or their comfort level around safety isn't what it once was, you need to know. To avoid the unexpected, make sure you continue to be intentional with your questions.
Let them know what's happening behind the scenes. This is a strategy that I recommend all the time to our clients as a way to help develop trust while also demonstrating transparency. COVID-19 has made this one even more important. Give students, parents, and families inside access to something or some process that you know they're wondering about. Avoiding the elephant in the room only adds more uncertainty. Even if the update is to tell them right now that there's nothing new to report, and that your campus is still discussing multiple scenarios for the fall, share that. And be sure to sympathize with their situation.
If you need help with melt prevention communications, let's talk. It's one of the custom project-based services that our TCS team helps colleges and universities with each year.
And if this article was helpful, go ahead and forward it on to someone else on your campus that could benefit from reading it.