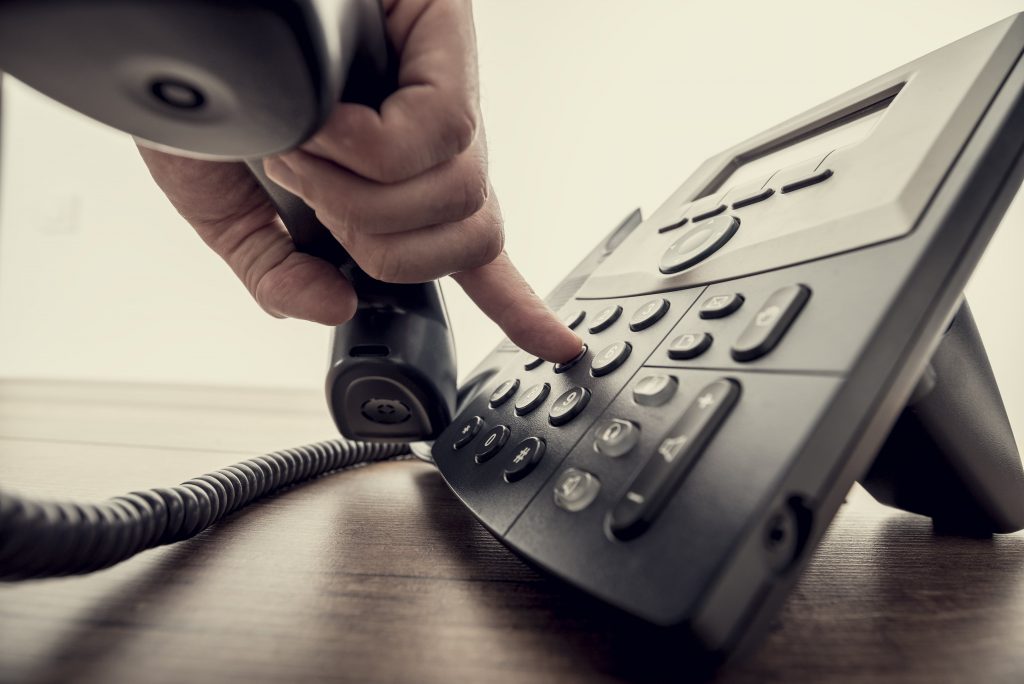 By Jeremy Tiers, Director of Admissions Services 
I ask about them during every single workshop I lead and the answer is almost always the same. Most admissions counselors don't enjoy making phone calls to prospective students. Some even tell me, "I absolutely hate them."
I'm going to tell you what I tell them, and it's the same thing I've been saying for a few years now. Phone calls aren't going away anytime soon, and they should continue to be a core part of your recruiting communications strategy. The counselors who enjoy them and become better at them will have a huge advantage over their competition.
The majority of high school juniors and seniors that are in your CRM right now continue to find phone calls from admission counselors valuable when they're done correctly (i.e. the way that students want).
In today's article I'm going to provide you with some updated survey research on phone calls, and I'm also going to give you 7 tips that will help you improve your phone conversations…including getting the student to answer the phone in the first place.
Let's start with the data. In our ongoing survey research, we ask students, "In terms of communication, tell us how often throughout your college search process you wanted colleges to contact you in each of the forms below." Those forms are by phone, mail, email, text and on social media. And the options to choose are once a day, once a week, 2-4 times per week, once per month, and never.
Here's what the nearly 3,000 students who responded over the past year and half told us:
44.3% said they wanted a phone call once per month
19.9% said they wanted a phone call once per week
5.9% said they wanted a phone call more than once per week
2.4% said they wanted a phone call once a day
27.5% said they never wanted a phone call during their college search process
The results speak for themselves. Almost three out of every four students you're trying to convert find phone calls from colleges to be valuable.
And the easiest way to weed out the student who never wants a phone call from you is to ask them this question as early as possible once they demonstrate any level of interest in your school – "If I have something important I need to talk with you about, do you want me to call you or shoot you a quick text?"
Now, you might be thinking, "Then why don't most students pick up the phone when I call?" The answer is pretty simple. Students tell us that in most cases they don't know it's you calling. And even if they do recognize the number or see your school's name on their caller i.d., they don't know what you want to talk with them about, so most assume all you're going to do is "sell" your school and push them to take an action they may or may not be ready to do. That's not something most students have any interest in doing.
The solution to this problem is in tip number one. Here it is, along with seven other things that you can do to improve your phone calls:
Set up your call and explain the why. Your call answer rate will increase significantly if you start doing both of those consistently. You can set up your calls via email, text, or in-person when the situation presents itself. And don't forget to explain why you need to talk to the student. Doing that also allows the student to think of questions ahead of time versus feeling like they're put on the spot during your call.
Lead the conversation. Prepare talking points ahead of time and don't just ask them if they have any questions or what the latest is.
Personalize it. When you do this it makes you stand out. The student should always feel like they're the focus of your call. Here's a recent student quote on this point that summarizes it well. "Make it personal! One of the worst things an admissions counselor can do is call 20 students a day in a row and have it show over the phone like a telemarketer. When admissions counselors are having the same conversations every phone call, it is not good. Get to know them, and make it personal."
Keep your calls short and be direct. A lot of students tell us they'd much rather you get straight to the point versus making a bunch of "small talk." 10 minutes is a good baseline to use if you're trying to figure out when a call may be getting too long. The only reason to extend the call is if the student (or parent) is controlling the conversation.
Be authentic and enthusiastic. "Don't make it sound so scripted. Say what you want to say and have a genuine conversation." That student quote from a recent survey summarizes this bullet point well.
Possess confidence. The reason they need confidence from you is simple. Your confidence may be the thing that helps separate you from the competition and gets them to take the next step.
Listen closely and take notes. Make sure you're giving the student your undivided attention during the call. Don't try and multi-task just because they can't see you. Jot down a couple of notes during the call and then make sure you upload those notes to your CRM so that you (or one of your colleagues, student callers, or tour guides) can reference them later on.
Clearly explain and confirm the next step. There's always a next step and I want you to clearly define one singular thing for them every single time…not multiple next steps. Don't ever assume they know what to do next. It's also good practice to have the student verbally confirm back their next step, so that everything is clear and there are no questions.
I'm going to say it one more time before I go because it's that important. Phone calls aren't going away anytime soon, and they should be a core part of your recruiting communications strategy.
Take these proven tips I've given you and incorporate them into your regular call routine. Doing so will help you increase your call answer rate and the effectiveness of your phone calls. Good luck!
If you've got questions about this article, I'm happy to start a conversation. Reach out any time.