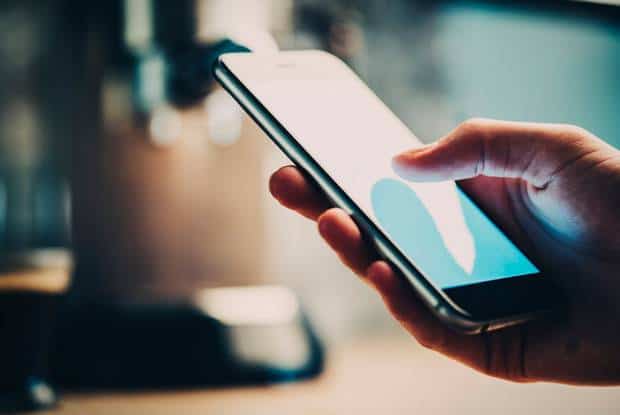 By Jeremy Tiers, Senior Director of Admissions Services
5 minute read
Over the past two years, our ongoing survey research with students has revealed that a greater number are becoming comfortable receiving text messages from colleges and universities during their search.
Let me give you some additional context. In January of 2019, the percentage of students who said they never wanted to receive a text from a college during their search was just shy of 30%. In January of 2020 that number had dropped to 25.2%. And now in January of 2021, only 20.8% preferred to never receive a text – that's according to Tudor Collegiate Strategies (TCS) national survey data over the past twelve months as well as data from a high school senior joint survey between TCS and Niche in the fall of 2020.
In today's article we're going to discuss how, when, and how often you should be incorporating text messaging into your current communications plan. I've got a handful of tips to share that will help you use this medium in a way that aligns with the preferences of your target audience.
Before we dive in further, let me touch on why this generation of students feels the way they do about colleges and universities utilizing texting.
Besides being instantaneous and easy, students say texting is more convenient and feels less "spammy" than email. The volume of email and the lack of personalization in those messages has driven many away from checking their Inbox on a regular basis.
A text also feels a lot less scary than the idea of having a phone call. Don't get too excited, though, and think that means you're off the hook from making calls. Students say when you schedule a call ahead of time and explain the reason for your call, that 1-1 dialogue often feels very personal and helps you stand out from other schools. It's the random, cold calls that continue to annoy this generation.
While the majority of students has become more accepting of text messaging, remember, almost 21% of students have no desire to receive a single text during their college search. That group continues to tell us in surveys that texting by colleges feels "unprofessional," "invasive," and "texts can be easily misinterpreted."
If you're looking for help identifying who wants/doesn't want a text, simply ask students for their preference at the beginning of the process.
The next thing we need to focus on is the "when." For example, you might be wondering if texting a student at the beginning of their college search is effective. The answer remains a resounding "no!" According to the latest TCS survey data, only 11.9% think texting is the first kind of communication that a college should use.
You should always start out by emailing and sending letters when a student first enters your system. That's what the majority is comfortable with. As we've talked about in previous articles, those emails and letters should be used to share information and stories about different aspects of your school. If you do that, and follow the other writing rules we've talked about over the years (i.e. personalization and a conversational, engaging tone), you'll create trust and begin to build those all-important personal relationships.
Texting (just like phone calls) should be incorporated once you've started to build some trust and rapport.
When you're ready to start texting, here's how this generation of students wants a college or university's admissions staff to use text messaging during the student recruitment process.
Sending reminders for upcoming deadlines and things like missing documents or incomplete applications.
Confirming that you received their application, transcript, or other paperwork.
Double checking that a student still plans to attend your virtual event that they registered for a number of weeks ago.
Inviting them to your virtual event.
Setting up phone calls for important conversations around things like scholarships and financial aid.
Alerting them to an email you sent or a voicemail you just left.
Sending them a link to a new Instagram story or YouTube vlog about living in the dorms or some other aspect of campus life or your student experience.
Updating them on the status of their application or financial aid package.
Occasionally checking in to see if there's something you can help them with or how they're feeling about everything.
Offering them encouragement.
Students are looking for text messages that are short, simple, sound conversational, don't feel purely transactional, and don't look like you're trying too hard. Meaning, it's okay use short forms like "u" instead of "you," or to include an emoji, but don't overdo it.
Finally, when it comes to the frequency of text messages that you send, here's what our latest survey data says:
31.3% said they wanted a text once per month
27.9% said they wanted a text once per week
13.3% said they wanted more than one text per week
7.4% said they wanted a text each day
The results speak for themselves. Bombarding students at any stage with numerous text messages (just like emails) is annoying and often adds pressure to an already stressful and confusing process.
Students continue to want a mix of communications throughout their search that feel personal and helpful.
One final thing to remember – If you send text messages via your CRM or another platform, be sure that the person who appears to be sending the text is prepared to respond in a matter of minutes and not hours or days.
Got a question about this article? I'm happy to start a conversation. Go ahead and reach out any time.
And if this article was helpful, go ahead and forward it to someone else on your campus who you think might also benefit from reading it.