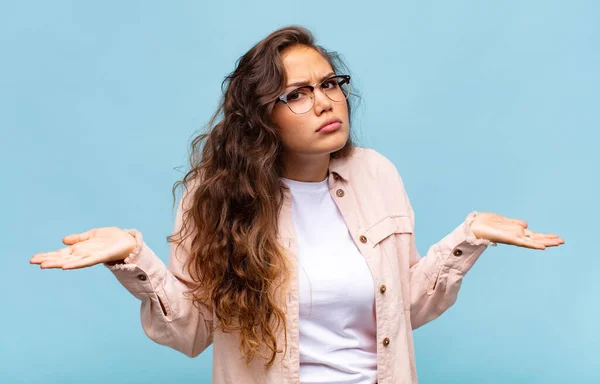 By Jeremy Tiers, Senior Director of Admissions Services
4 minute read
Two years ago it was asking about fear, and in 2020 it was the importance of personalization. I really emphasized both of those topics during training workshops, conferences I spoke at, and on Twitter and LinkedIn because they were relevant for just about every single prospective student and parent/family during the college search process. They still are.
Let me add to that list and give you something else that I've found myself talking more about (and reading a lot about in student surveys) these past few months. They're actually two questions that you need to be able to answer on a consistent basis.
How are you different? And why are you better?
One of biggest things prospective students at all stages struggle with during their college search is the ability to differentiate between colleges and universities, especially schools with similar profiles.
Students, parents, and families continue to get sent emails, letters, and brochures that contain all kinds of facts, figures, and generalized statements. And they typically get more of the same when they attend a virtual (or in-person) event or information session. Even most admitted student day events continue to look, sound, and feel the same according to a lot of the students that we survey.
Let me give you an example of what I'm talking about. If you're going to say or promote like most colleges do that you have a "welcoming community" and/or "professors who care", how are students supposed to differentiate?
"Colleges all say the same thing. We want to know why one college is better than another without the reason being just because."
That student quote came from a survey last year, and I find myself sharing it a lot during training workshops. Students want and need more context from you.
If they aren't able to differentiate, a lot will default to making the safer, less risky choice when it comes time to take action – namely applying or depositing. Meaning, students will choose (or choose to apply to) the cheapest school on their list, the one closest to home, the biggest name school, or the one where there friends are going or applying to.
Need more proof? In our ongoing survey research, just over 20% of students we surveyed in 2020 said they chose their current school not because it was their number one choice, but because it was the cheapest school on their list.
This will continue to happen unless you consistently answer those two questions I posed earlier – in the communications you send, the conversations you have, and during your virtual or in-person events.
Does that mean you need to constantly brag and gloat, and speak negatively about other colleges? No. Instead, the most effective way to explain how something or some aspect of your college or university is different or better, is through storytelling.
Storytelling is both your proof and a way to differentiate. If we use that same example I outlined earlier, instead of just saying or promoting that you have "professors who care," tell or share stories about how that happens on your campus. Provide them with detailed, relatable examples specifically from current students. Or you can share the current student point of view secondhand.
When you tell stories effectively in your emails, on social media, and during your virtual or in-person events, students, parents, and families will start to visualize. That, in turn, helps create emotions and feelings that students in particular tell us they remember when it comes time to take action.
Here a few additional examples of topics that you should be gathering and sharing stories about right now.
For inquiries and prospects, have current students (namely freshmen) talk about why they applied to your school. You can even segment stories from/to students who haven't visited, or those from out-of-state as a way to make your stories feel more relatable and personal.
For admitted students, share stories about how your current students (again namely freshmen) ended up choosing your school. When did they know? What was the tie-breaking factor?
For deposited students, share stories about the resources and people on your campus that help new students with both the academic and social transition to college. Explain the where, when, who, and how. And if you're going to talk about your academic environment, what did that look like this year because of COVID? How did new students stay connected and stay on track?
For juniors, have freshmen students or even deposited seniors share stories about how they navigated their college search during COVID-19. How did they put together a list of schools if they weren't able to visit?
And for parents, what are examples of things your school has done this year to keep students safe?
I encourage you to think about (and talk about as a staff or department) the way in which you're currently explaining to students how you're different and why you're better. And if you're not really doing that at all right now, it's okay, but it's time to get started.
Students want and need this from you now more than ever.
Got a question about this article? I'm happy to start a conversation. Just hit reply or click here and ask away.
And if this article was helpful, go ahead and forward it to someone else on your campus who you think might also benefit from reading it.