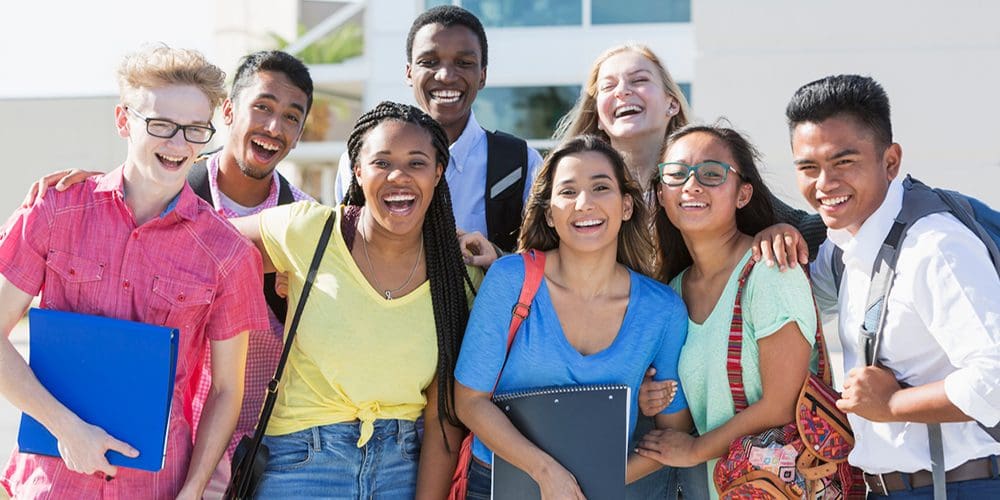 By Jeremy Tiers, Senior Director of Admissions Services
 4 minute read
While most colleges and universities remain focused on converting admitted students, as well as preventing melt from those who have deposited/committed, there's another important group that also needs your attention right now.
Early personalized and relevant communication with rising seniors is critical, especially if you want to increase your number of campus visits this summer, and identify those early applicants from this next class.
In a recent national survey of over 9,400 high school juniors conducted by Tudor Collegiate Strategies and Niche, 52.2% told us they've been researching colleges for a while now. Another 19.6% said they're actually done researching and have started to narrow down their list.
If the bulk of what you've been sending rising seniors has been emails, postcards, and brochures from the Office of Admissions that are full of facts, figures, bullet points, event notifications, and pushes to visit campus, you're not standing out from the crowd.
Prospective students want messaging that feels personal instead of generic and transactional. They want to feel special, and they want to feel like you understand that the college search is hard, confusing, and a little scary.
It starts with your first contact or counselor introduction message.
Today I'm going to walk you through all the important details of how to make that personal and effective.
It's important to have a goal: Have you ever thought about the goal of that piece? I would argue it should be to get a student's attention, create engagement, and start the process of learning something about them and building a recruiting relationship – not to push them to visit or apply immediately. Students tell us that's too much too fast.
Who the communication should come from: If you're trying to increase personalization, just about every email, letter, and text that you send (including your first contact message) should come from a person and not the Office of Admissions. When it comes to who that person should be, the majority of students continue to say that it makes sense that their admissions counselor  would be the one to reach out. The only exception would be a recruited student-athlete. They want that first communication to come from a coach in their sport.
What kind of communication it should be: 41.9% of students think a college or university should send an email as their first initial message. Coming in a close second is a physical letter in the mail – 33.8% prefer that medium. Students tell us that a letter is a tangible, low pressure interaction that takes more time and effort than an email, so they view it as an indication that your school is more serious about them.
My recommendation, if you have the budget, is to segment your list of students and send a letter to any high ranking inquiries, with the rest of this group receiving the same message as an email.
What you should say in your message: Let me start with a few big things that you should not do. Don't ever start with "Dear.." It's outdated and impersonal language that screams this is a mass message. Start with either "Hi <First Name>" or "Hey < First Name>." Also, don't include a bunch of bullet points that contain facts, figures, and generalized statements, avoid using hyperlinks, and limit your message to one call to action.
Your tone should be conversational and relaxed throughout your email or letter. That will give it a more authentic feel and help humanize your message. Students tell us that when you use a bunch of big words or phrases and you write in an overly formal tone, it almost sounds fake.
In the body of your message, consider these talking points:
Acknowledge that the college search process, while exciting, can also be scary and confusing. Let them know they don't have to go through this alone – you're here to be a resource and guide from start to finish.
Acknowledge that you don't know much (or don't know anything) about the student and their interests, plus, you're not sure what they already know or don't know about your school. And you're not sure how far along they are in their search either.
Explain that you want to start getting to know the student and having discussions about different things that make the student experience at your college or university enjoyable, different, and better. Doing that will allow the student to figure out if what you're sharing matches up with what's important in their mind.
End your message with a call to action that's a direct question about something you want to know. You could say, "Can you tell me the number one thing you want to know about being a student here", or "What does the perfect college look like in your mind?"
Be sure and clearly explain how you want the student to respond with their answer. If you're sending a letter, we've found that asking the student to send you an email back today or tomorrow is effective. If you're sending this message as an email, simply ask them to reply back today or tomorrow with their question so that you can get them information they want and need.
If you're sending this message as an email, your subject line needs to stand out and get their attention. Two that have worked well are "How can I help you?" and "Figuring out college is hard…let's talk".
I also encourage you to create multiple versions of this message with slight tweaks at the beginning based on how a student enters your system. Meaning, name buys, students who fill out your RFI, students who visit campus, and students you meet at a college fair or high school visit should all get a similar but differentiated message to recognize their specific situation.
For students who complete enter as a stealth applicant, make this communication a combination message where you also confirm that you received their application.
Finally, if you've already introduced rising seniors in your system to their admissions counselor, or you've been communicating with them regularly this year, my recommendation is to create a transition letter or email in place of a first contact message. For students in this group who have yet to visit campus, explain why that's so important, and ask them if they're thinking about coming to check out your campus this spring/summer. For students in this group who have visited campus, let them know when your application opens, and try to figure out if they're planning to apply.
If you'd like to talk more about something I said in this article, let's do it. Simply reply or email me here.
And if you found this article helpful, forward it to someone else on your campus who could also benefit from reading it.