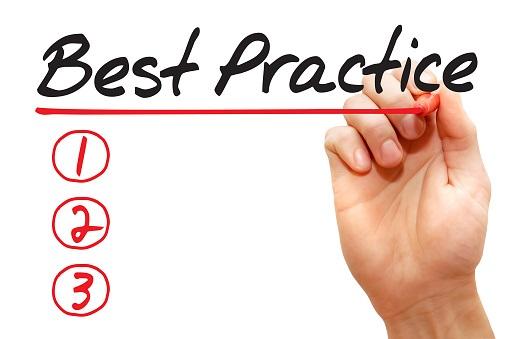 By Jeremy Tiers, Director of Admissions Services
There's been a lot of discussion lately about how different recruiting this next class of students is going to be this fall. With less (or possibly zero) travel and more virtual events, things will definitely feel different for both you and prospective students.
Yes, there will be a few extra unknowns. And yes, generating engagement and cultivating relationships virtually is going to be harder and take more time than if you were face-to-face on campus, at a college fair, or at a student's high school.
Still, I would argue that the core responsibilities of an admissions counselor remain the same as they were pre-COVID. You don't need to come up with a brand new list of best practices for this fall. Instead, you to start (or keep) doing a lot of the same things.
Before we discuss what those things are, let me give you some quick advice about virtual recruiting:
It's not an effective strategy to try and replace your all your high school visits with back to back zoom visits.
Virtual college fairs will have a much lower ROI compared to in person fairs. Just getting students to show up will be a big challenge.
Your virtual events need to be a lot shorter than the ones you typically do on-campus – shorter sessions with quicker takes. And, your current students need to have an even larger role in all of your virtual content (live or pre-recorded).
Consider segmenting your virtual events and creating specific content for certain groups as a way to make it feel more personal. You could do separate events for juniors; split senior in-state prospects and inquiries from out-of-state students; have content solely for first generation students; and/or have a separate track for parents. The more you lump everybody together in one group, the less personal your event is going to feel. Different groups of students have different mindsets, needs, fears, and questions.
Don't rely on just chat and live Q&A for engagement during your virtual events. Build in discussion, polls, breakout rooms, or incorporate an activity.
Back to those best practices. If you want to generate engagement that eventually leads to action, these 14 things will continue to be must-do's in the coming weeks and months:
You need to get a student's attention first. Don't assume you have it no matter how big your college's "brand" is.
A big part of getting their attention is recognizing what they're going through and being empathetic. Tell them it's okay to be confused, anxious, and scared. Then ask them to talk about why they feel that way.
Feelings and emotions matter because those are the two things that will continue to significantly impact a student's decision-making process on things like visiting, doing your virtual event, applying, and submitting their deposit.
When it comes to virtual events (live or pre-recorded), your speakers need to be authentic, excited, and helpful, versus scripted, boring, and annoying.
Storytelling (with students and parents) will continue to be your best yield strategy. If you want students to take the next step or that final step, share stories as a way to alleviate different fears and connect the dots. Show them somebody who dealt with a similar situation and how either you helped them get through it, or why they made the decision they made. Be relatable, and make sure you have more stories than just your own personal one.
Email will continue to be the preferred method of communication for most students during their college search. Your goal needs to be to stick out and get noticed in their Inbox. If you need help with that, click here.
Personalization will continue to matter in all stages and all communication mediums. Make it about helping them and not just giving facts and figures about your school and you'll increase your engagement. Give information after you get information. And be sure to use a more conversational tone.
It's your job to lead the conversation from start to finish. Lead, but don't dominate. It needs to be a two-way conversation.
Be intentional and direct with the questions you ask in your emails, text messages, during video chat, and on the phone. That will help you gather all the information you need to keep the conversation going.
Phone calls will continue to be important and provide a big ROI when done the way students recommend – scheduling in advance and explaining the why behind your call. Zoom/video fatigue is real, and phone calls continue to feel extremely personal when done right.
At the end of any conversation, make the next step 100% clear. And remember, it's always one next step, not multiple things.
Do not wait until the accepted stage to start a conversation with parents. Do that and they're less likely to feel like a valued partner.
Speaking of valued partners, is that how your high school counselors feel? Commit to developing those relationships, even if it's just your top feeder schools. With limited or no travel this fall, those relationships will be more important than ever before.
Don't be afraid to ask for the deposit/commitment. It's still a core part of your job.
If you want to talk further about one or more things that I mentioned and how they fit into your recruiting strategy, email me back and we'll start a conversation.
If this article was helpful, go ahead and forward it to someone else on your campus who could benefit from reading it.
And if you're interested in more articles with tips and strategies that you can use right now, you can find them here in our Admissions BLOG.